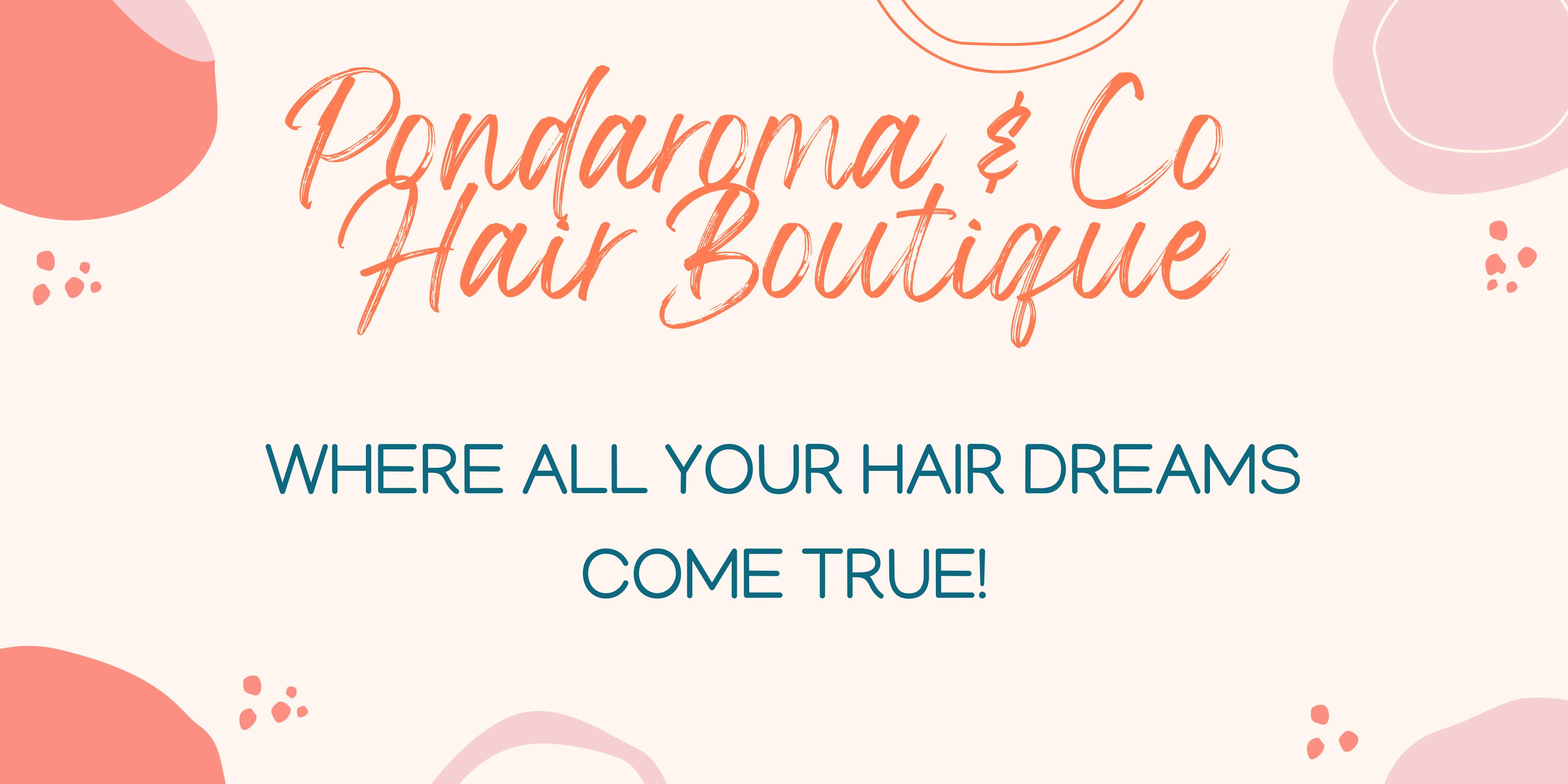 Pondaroma & Co Hair Boutique
Oh, hi there!
For those who haven't met us yet, we would like to say welcome!
At the Pondaroma & Co, we pride ourselves on giving the ultimate hair experience. Our Salon's aim is to ensure you to leave feeling renewed, relaxed and have Hair that you can shake dreams from.

Whether you are having a simple blow-dry, or a full hair makeover, our stylist will always give 100% to help you reach your hair goals, whatever they may be. We are pride ourselves on providing our clients with the highest level of skills, service and products available, in a relaxing, friendly environment. We believe in not just doing your hair, but educating you on how to care for and style your hair between visits.

We provide full hair cutting, styling and colour services. Our expert team will consider your needs and lifestyle, and work with you to create a style that suits your features and personality.

We can't wait to meet you soon!

Pondaroma & Co Hair Boutique
Mindi

Owner

I have been hairdressing for the last 14 years on and off & love every minute I'm doing hair. I finished my apprenticeship though Stefan in Brissy & have worked in a few different Salons, along with owing my own in Brisbane as well. My Husband & I have moved out to Roma in 2010 for his work, we did move back to Brisbane for a few years after but we decided we missed the country way of life & moved back to town 3.5 years ago. Mindi - The Pondaroma & Co xo

Renee

Senior Hairdresser

Jacinta

2nd Year Apprentice
Pondaroma & Co Hair Boutique
Pondaroma & Co Hair Boutique
Pondaroma & Co Hair Boutique
Pondaroma & Co Hair Boutique
Shop 3, 56 Wyndham Street, Roma, QLD, 4455
0423 755 436
Monday

Tuesday

Wednesday

Thursday

Friday

9:00am - 2:00pm

9:00am - 7:00pm

9:00am - 9:00pm

9:00am - 9:00pm

9:00am - 5:00pm